On November 4th, 2021, ISUZU VIETNAM COMPANY CO., LTD (IVC) visited and donated learning equipment to SOS Children's Village Go Vap – Ho Chi Minh City. Voluntary activities are part of "Isuzu Heart & Smile" programs held annually to support children and communities with difficulties.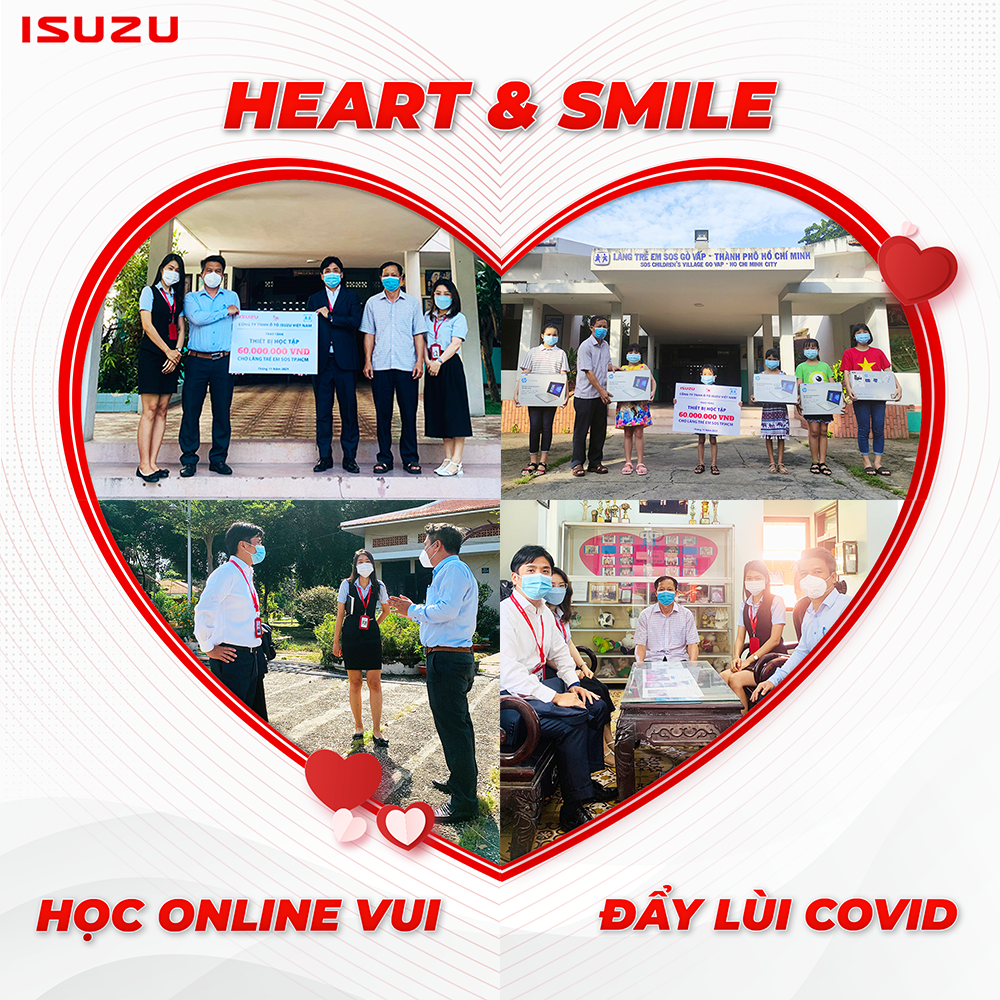 "Heart & Smile" program of Isuzu Vietnam in 2021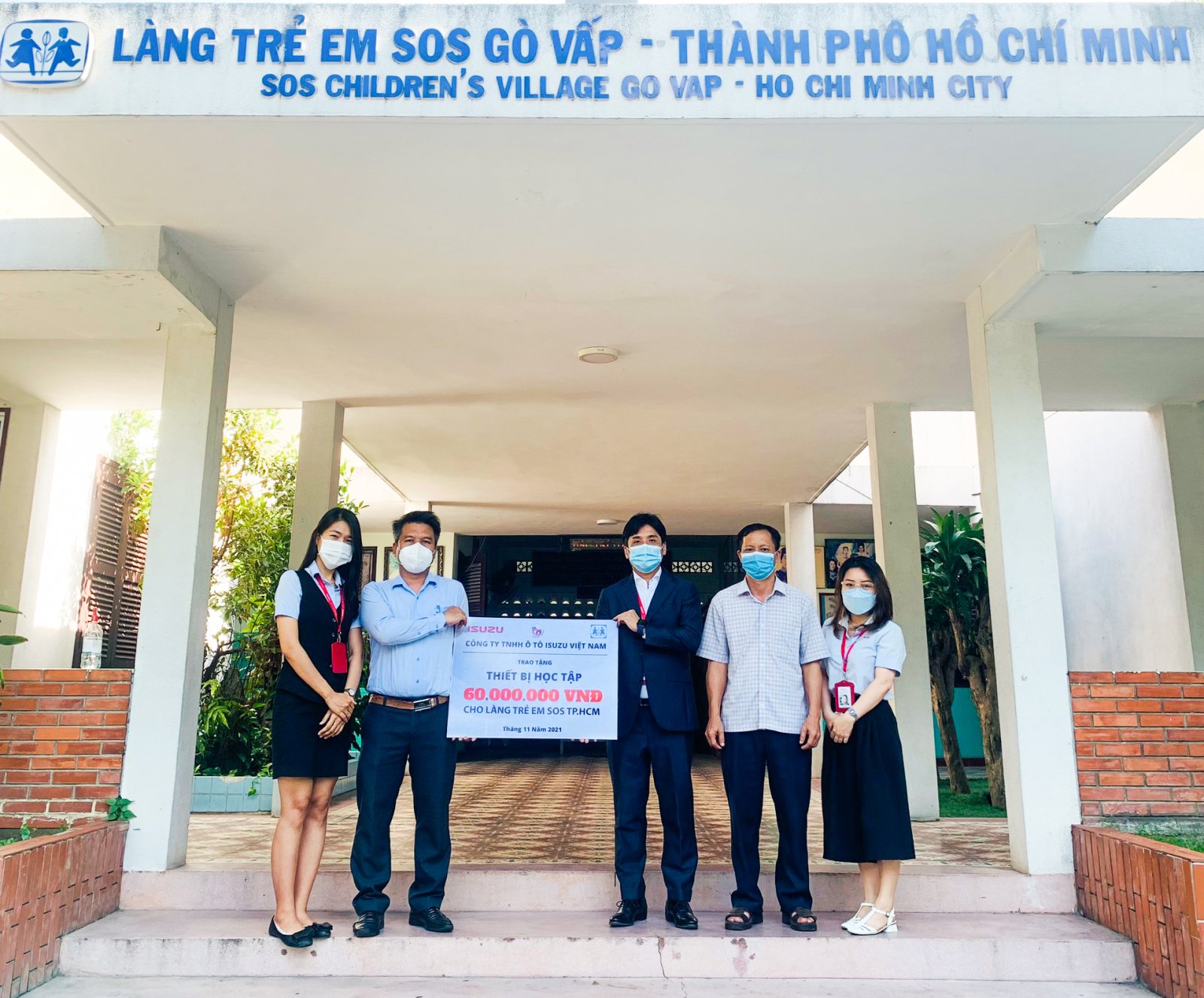 Representatives of Isuzu Vietnam Company and SOS children's village Go Vap
SOS Children's Village Go Vap is currently taking care of and nurturing many children with extremely difficult circumstances, homeless, or without parental care in Ho Chi Minh City and neighboring provinces. The village is the "big family" where children receive a lot of love and education.
Visiting SOS Children's Home
In order to help the children to overcome difficulties in learning during the COVID-19 pandemic, Mr. Tomoyuki Furuya – Executive General Manager, and employees of Isuzu Vietnam gave the children five sets of computers worth VND 60 million. These special gifts encourage studiousness despite the complicated epidemic.
Conversation of representatives of IVC and SOS children's village Go Vap
Mr. Hoang Long – Director of the SOS children's village Go Vap, expressed his sincere thanks to Isuzu Vietnam for accompanying the children in the village through the pandemic. Such meaningful gifts will also help the children in their learning process, especially online learning during COVID-19 pandemic.
Isuzu Việt Nam đồng hành cùng em trong việc học online
Isuzu Vietnam hopes that the "Isuzu Heart & Smile" program will also contribute a part of the responsibility to the community and society, spreading love to those with difficult circumstances but never giving up efforts in life.