On April 21, 2022, Isuzu Vietnam (IVC) held the Coming of Age Ceremony and gave the last Child Education Allowance to Vu Gia Linh – the daughter of Mr. Vu Huynh Truc, an IVC employee who unfortunately passed away. This is a special regime in the "Heart and Smile" charity program of IVC, to motivate and support employees to work and dedicate at the company.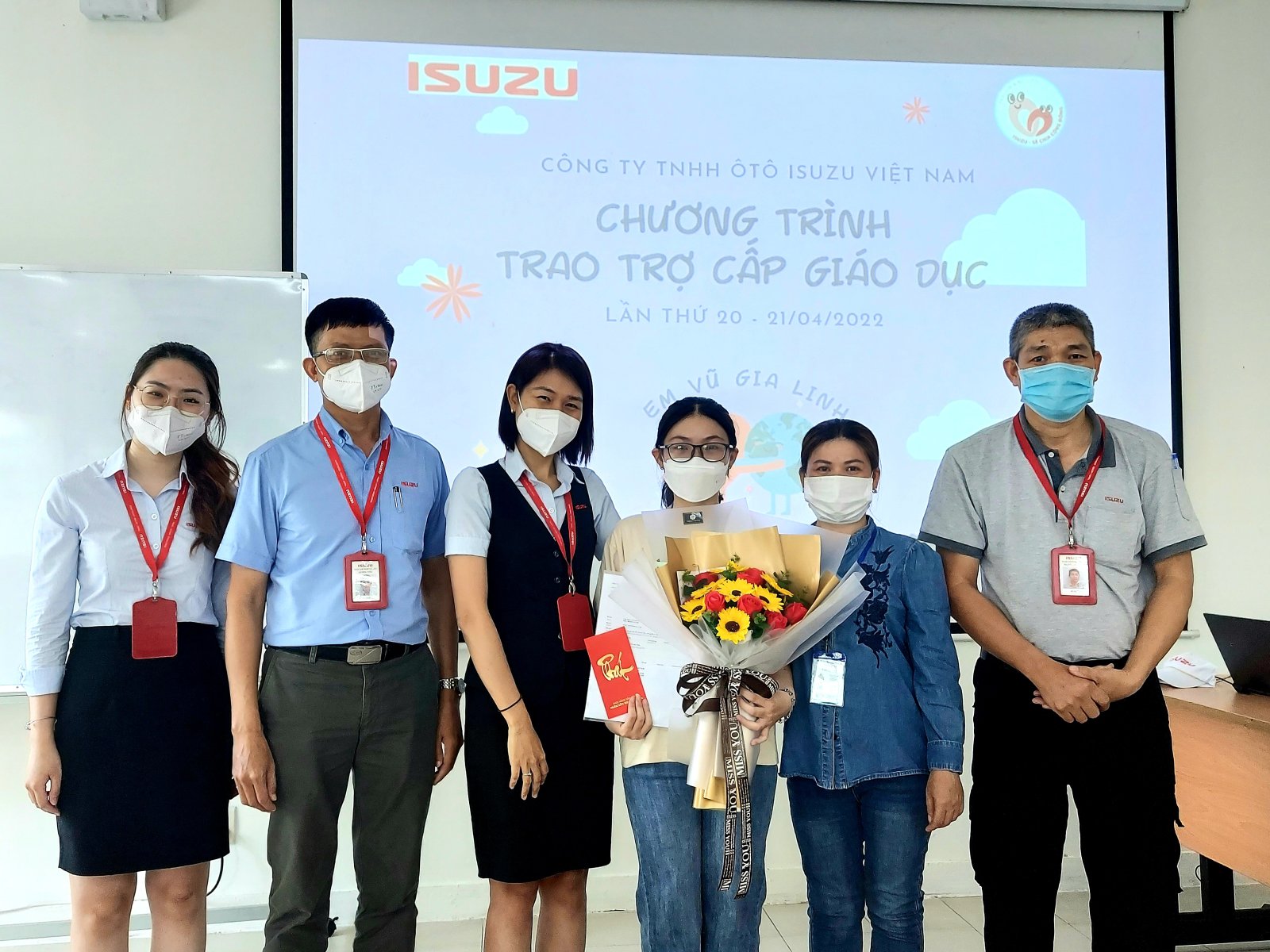 Efforts to overcome adversity
Vu Gia Linh is the daughter of Mr. Vu Huynh Truc, an employee of IVC who passed away in 2017. In the spirit of the program "Child Education Allowance", IVC has provided a sum of money to the family to nurturing children until they are 18 years old.
From June 2017 to March 2022, Isuzu Vietnam has awarded 19 grants with a total amount of VND 133,400,000. This April 21st is the 20th grant awarding ceremony, also the last time with the corresponding grant amount of 4 months (April-July 2022) is 9,200,000 VND.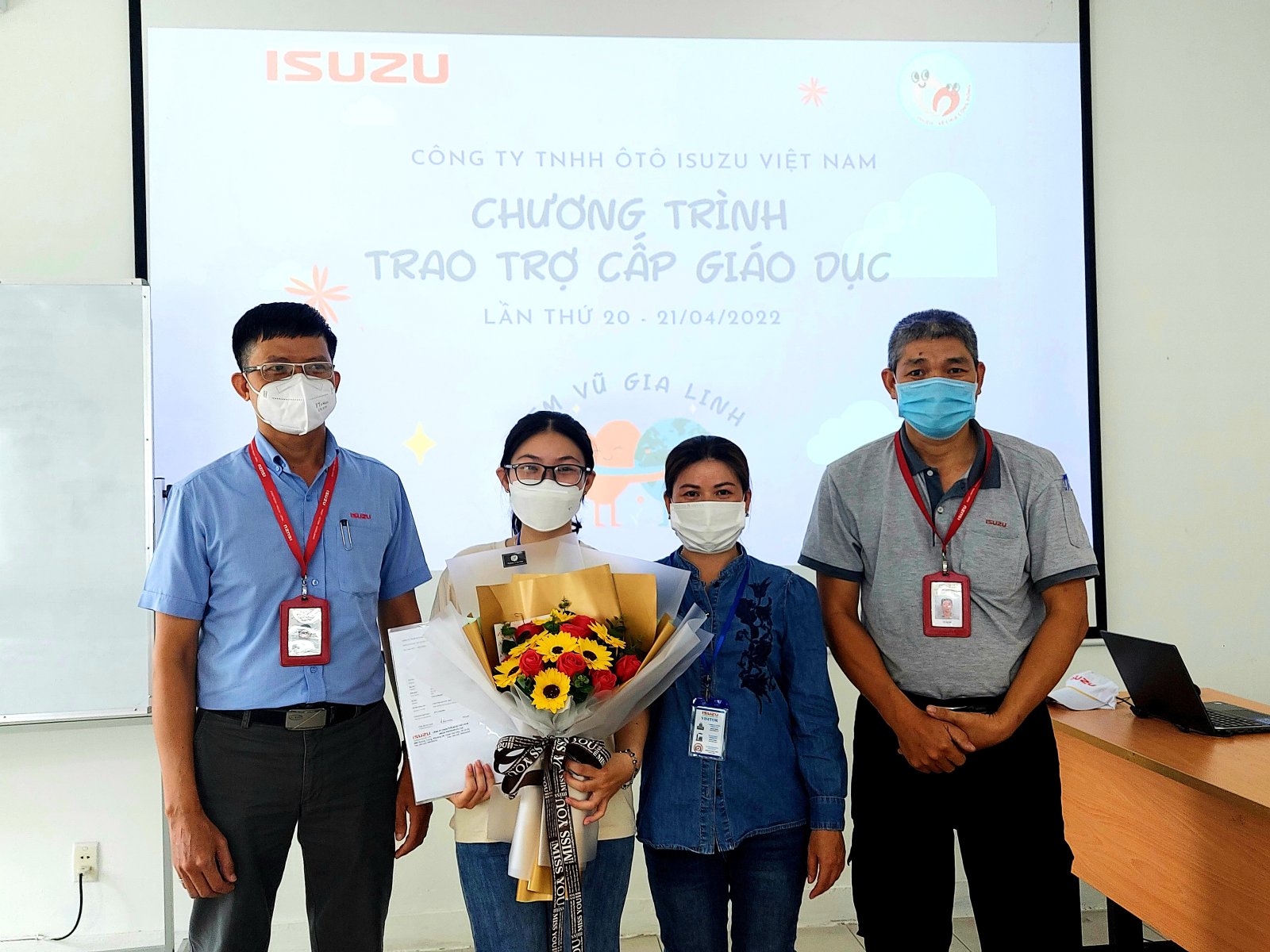 Present at the ceremony, Mr. Le Dinh Thao – Deputy General Director of Isuzu Vietnam shared: "IVC hopes that this support from the company will help his family overcome difficulties in life. IVC will always accompany the family in the coming time. In particular, we are ready to welcome Linh to work at the company after she completes her studies."
Also in the ceremony, Vu Gia Linh moved to thank Isuzu Vietnam, the company's Trade Union for accompanying her and her family over the past time, motivating her to continue studying well. Through the exchange, Linh said that she is studying to prepare for the upcoming High School and University Graduation exams. Linh is currently having a good academic record, her wish is to enter the University of Economics Ho Chi Minh City and have the opportunity to work at Isuzu Vietnam in the future.
Isuzu Vietnam's special "Child Education Allowance"
In order to motivate employees to work and desire to contribute to IVC, considering IVC as a common house, where everyone works together in a happy and safe atmosphere, the Board of Directors decided to build "Child Education Allowance" for children of workers who have unfortunately passed away.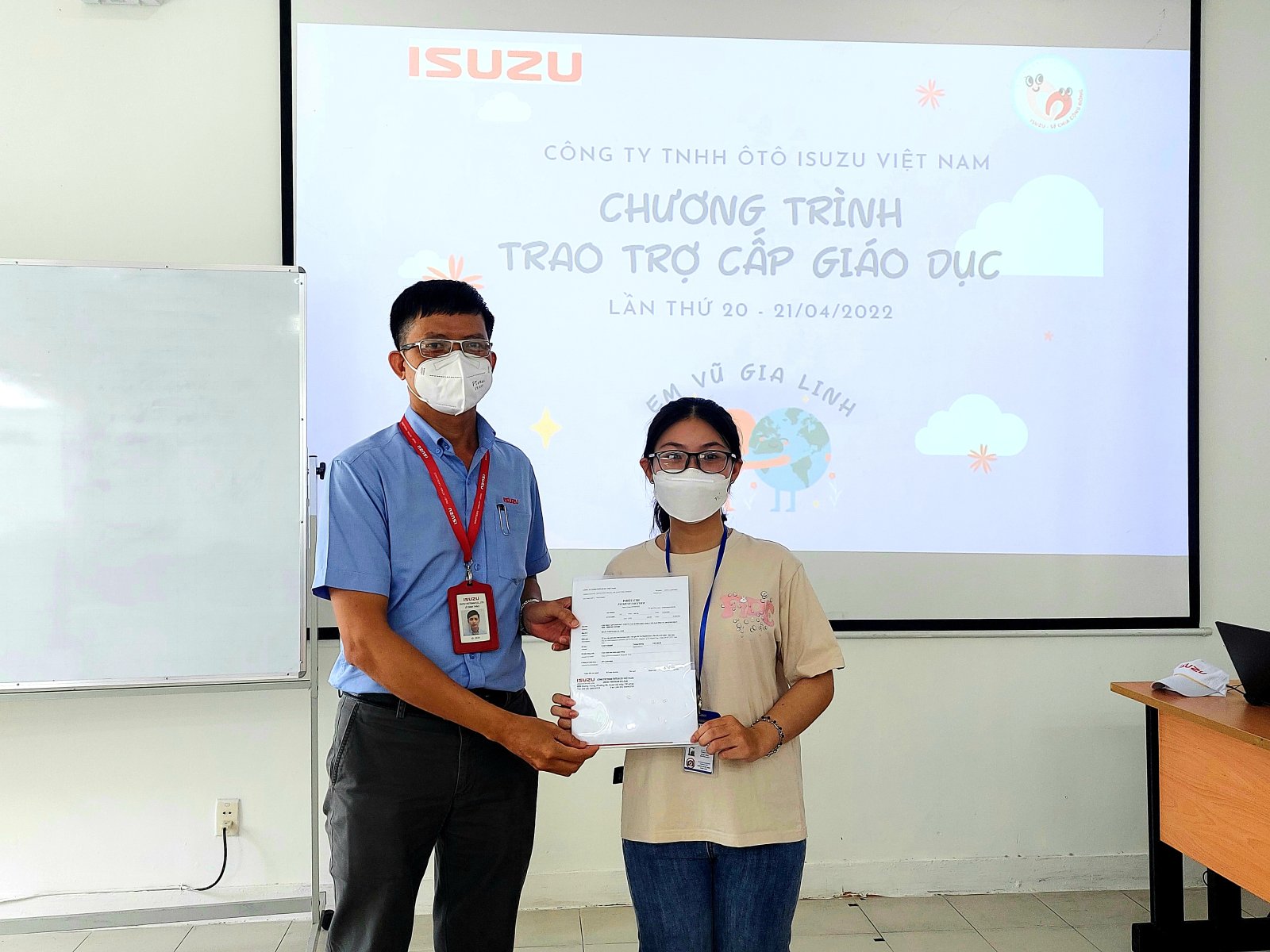 This policy is for the purpose of supporting a sum of money in the process of raising children under 18 years old.
Beneficiaries: Children under 18 years of age who are children, younger siblings and grandchildren directly raised by the deceased.
Payment period: From the time the IVC worker dies until the children reach adulthood (turning 18 years old).
Amount of allowance: $100/1 month, equivalent to 2,300,000 VND/month.
Payment form: Quarterly (3 months)/time in cash and each payment session will be organized into a grant awarding session.
Isuzu Vietnam always strives to build a safe and friendly working environment and is ready to accompany employees working at the company.