With the aim of increasing customers' experience and confirming the sustainable development through a comprehensive investment strategy, Isuzu Vietnam will officially welcome the return of the Isuzu Showroom at Parkson on July 31.
Isuzu Showroom at Parkson will be the display space for latest Isuzu pickup trucks (D-MAX) and sport utility vehicles (mu-X). It is located at 35 Le Thanh Ton, Ben Nghe Ward, District 1, Ho Chi Minh City.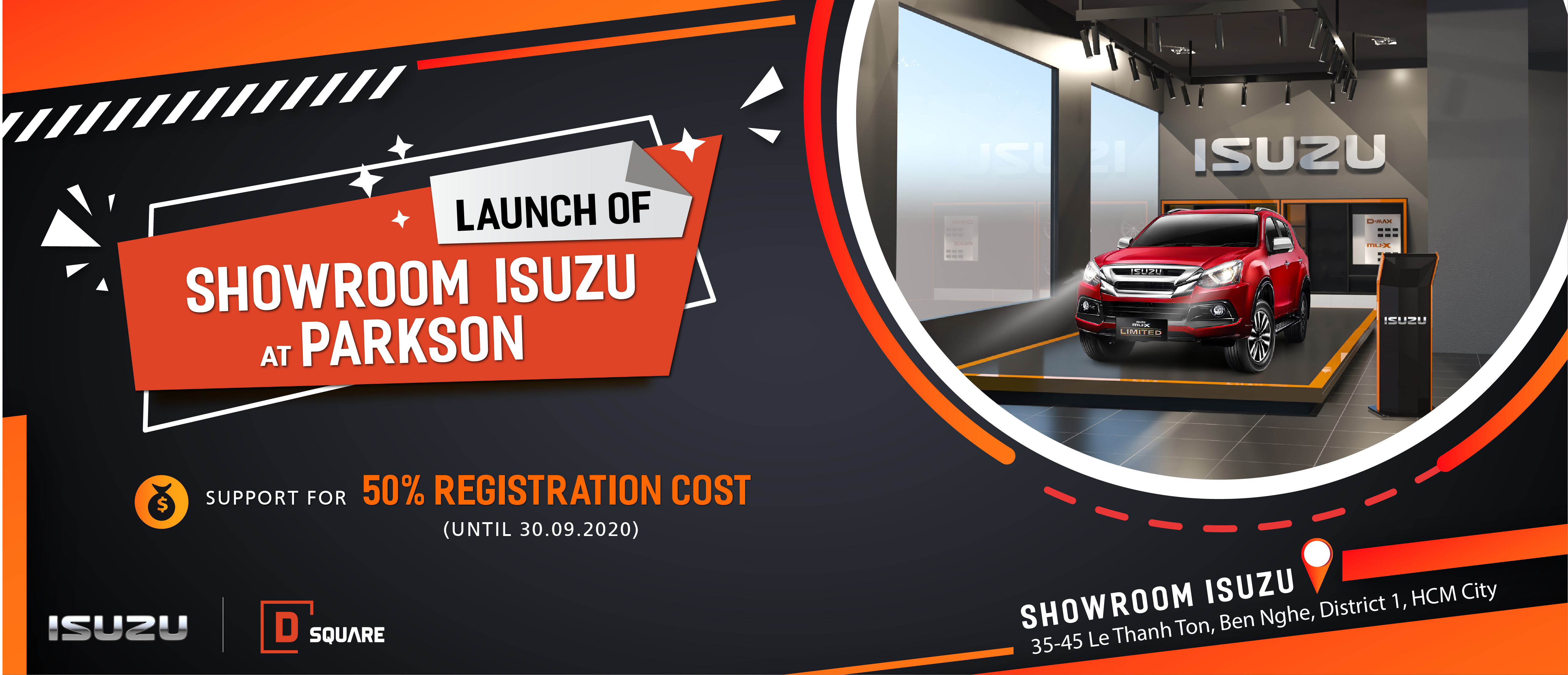 According to the initial disclosure from Isuzu Vietnam representative: "To bring diverse and comprehensive experiences, Isuzu Showroom at Parkson returns this time with a completely new appearance". The interior is equipped with high-class furniture and modern facilities, which is convenient for sightseeing and experience. Besides that, the eye-catching and scientific layout based on the design of a miniature D-SQUARE Showroom will help customers admire the beauty of the car from all angles. Especially in order to advise and answer customers' inquiries, Isuzu Showroom at Parkson has arranged a team of sales staff and support staff on site with a deep understanding of the product and professional style.
Location: ISUZU Booth – Parkson Dong Khoi (Floor 1), 37 Le Thanh Ton, District 1

Showroom Isuzu at Parkson will officially return to operation on July 31, 2020
On this occasion, IVC offers a special promotion – support 50% registration fees for customers who buy D-MAX and mu-X cars until the end of September 30, 2020.
Let's count down with Isuzu Vietnam to welcome the return of the Isuzu Showroom at Parkson on July 31.