Isuzu Vietnam continues to expand its network in Hanoi – i-Trucks An Phu Thanh Dealer to meet the growing demands of the market, as well as continue to bring quality after-sales services and products to customers in the North area.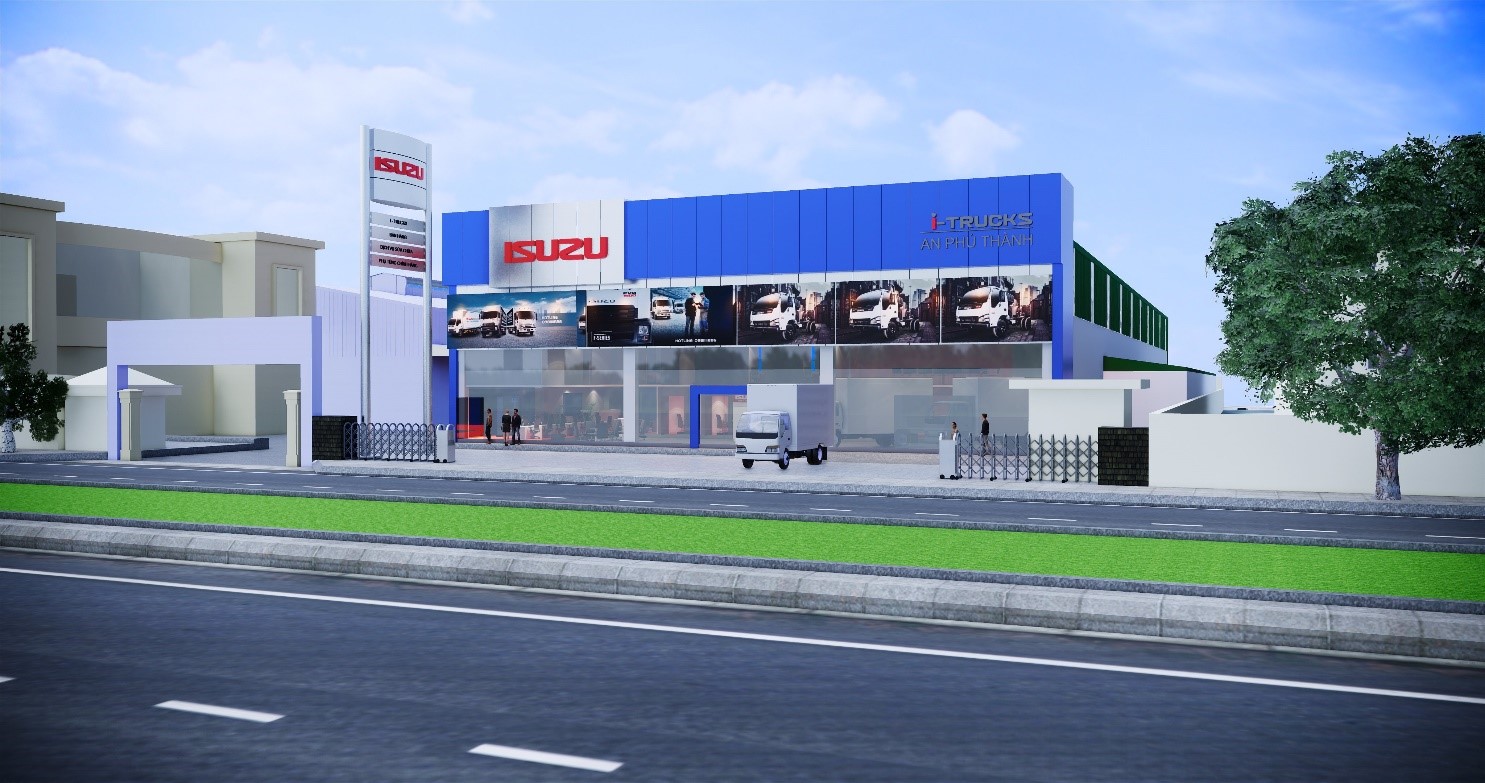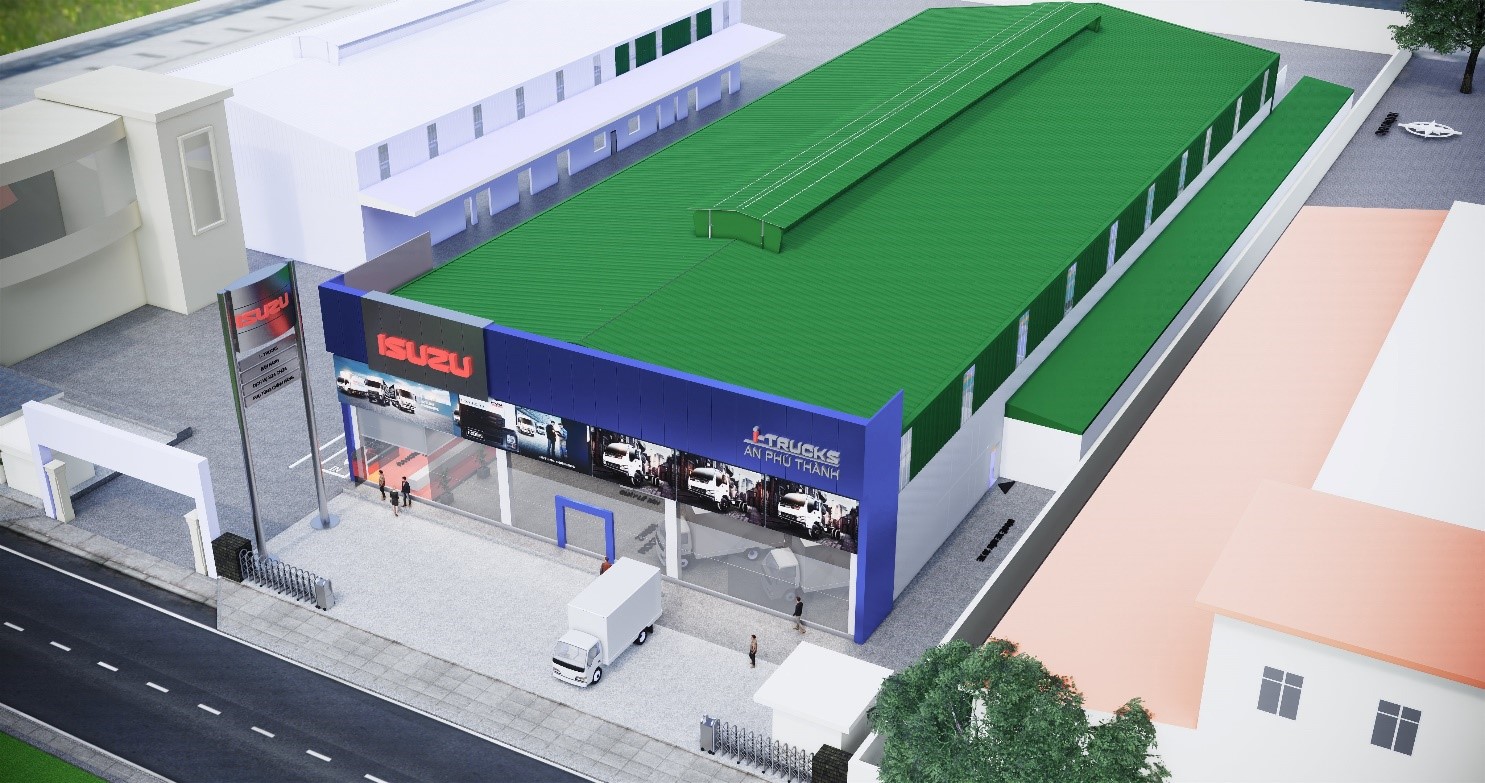 Beside to the existing i-Trucks dealer system, i-Trucks An Phu Thanh dealer with an area of ​​over 3,500 m2 continues to bring quality products and after-sales services to customers in the North.
Located at Lot 1, Lai Xa Industrial Park, Kim Chung, Hoai Duc, TP. In Hanoi, An Phu Thanh i-Trucks Dealer is the 17th authorized dealer of 3S (Sale-Service-Spare Parts) of ISUZU Vietnam.
Dealer is built with an area of ​​more than 3,500 m2 including:
– Showroom and office building include functional departments
– Workshop
– Consulting and customer support room
– Spare parts warehouse
In addition to diversified business activities, i-Trucks An Phu Thanh also invests in after-sales service with a system of workshops with specialized machines and equipment according to Isuzu Vietnam's standards for inspection and detection, timely diagnosis and repair, equipment faults such as: MutIII general-purpose diagnostic machine, Japanese electric welding machine, American Rotary jack, etc.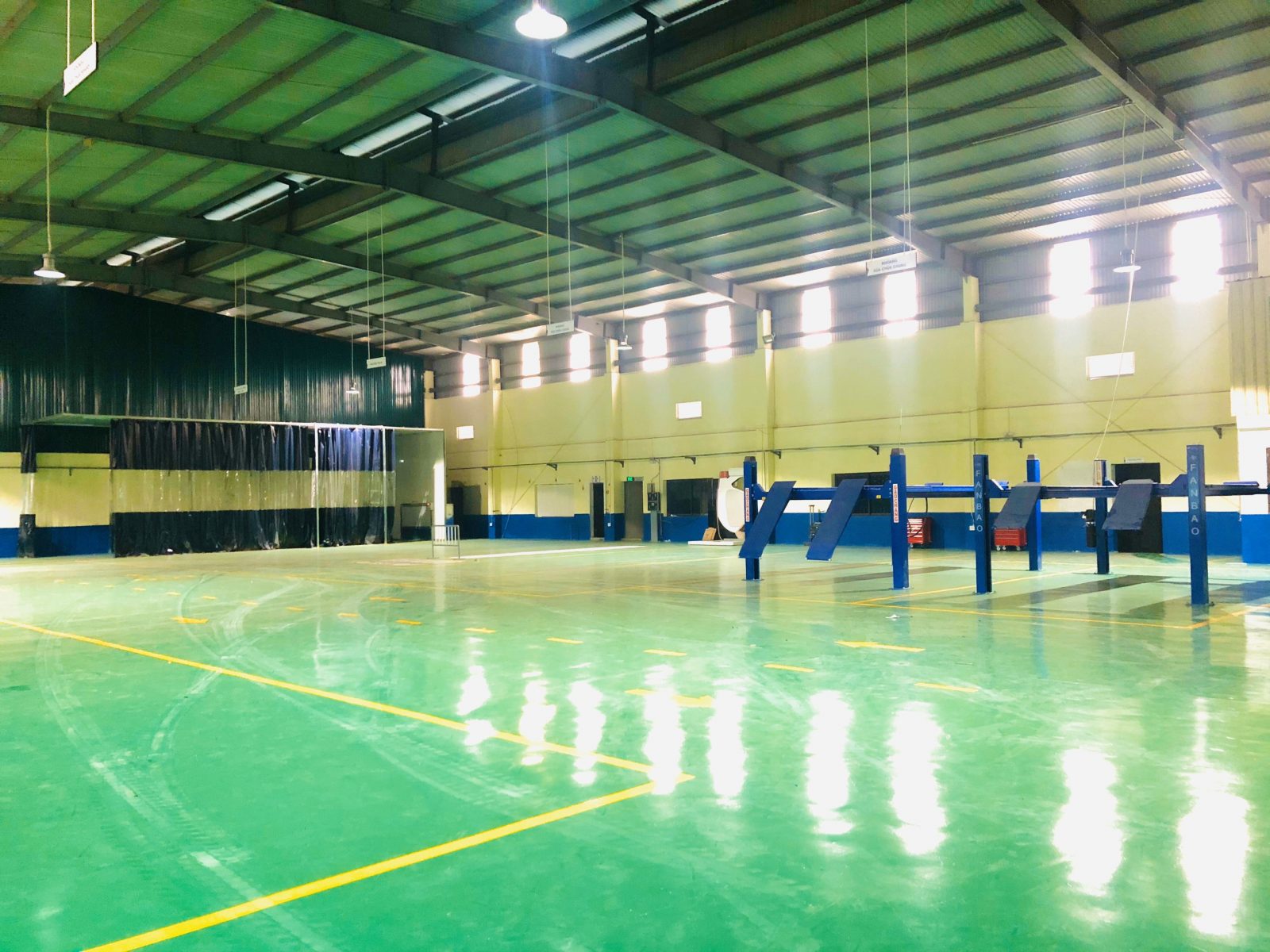 Service workshop is invested with modern specialized machines, equipment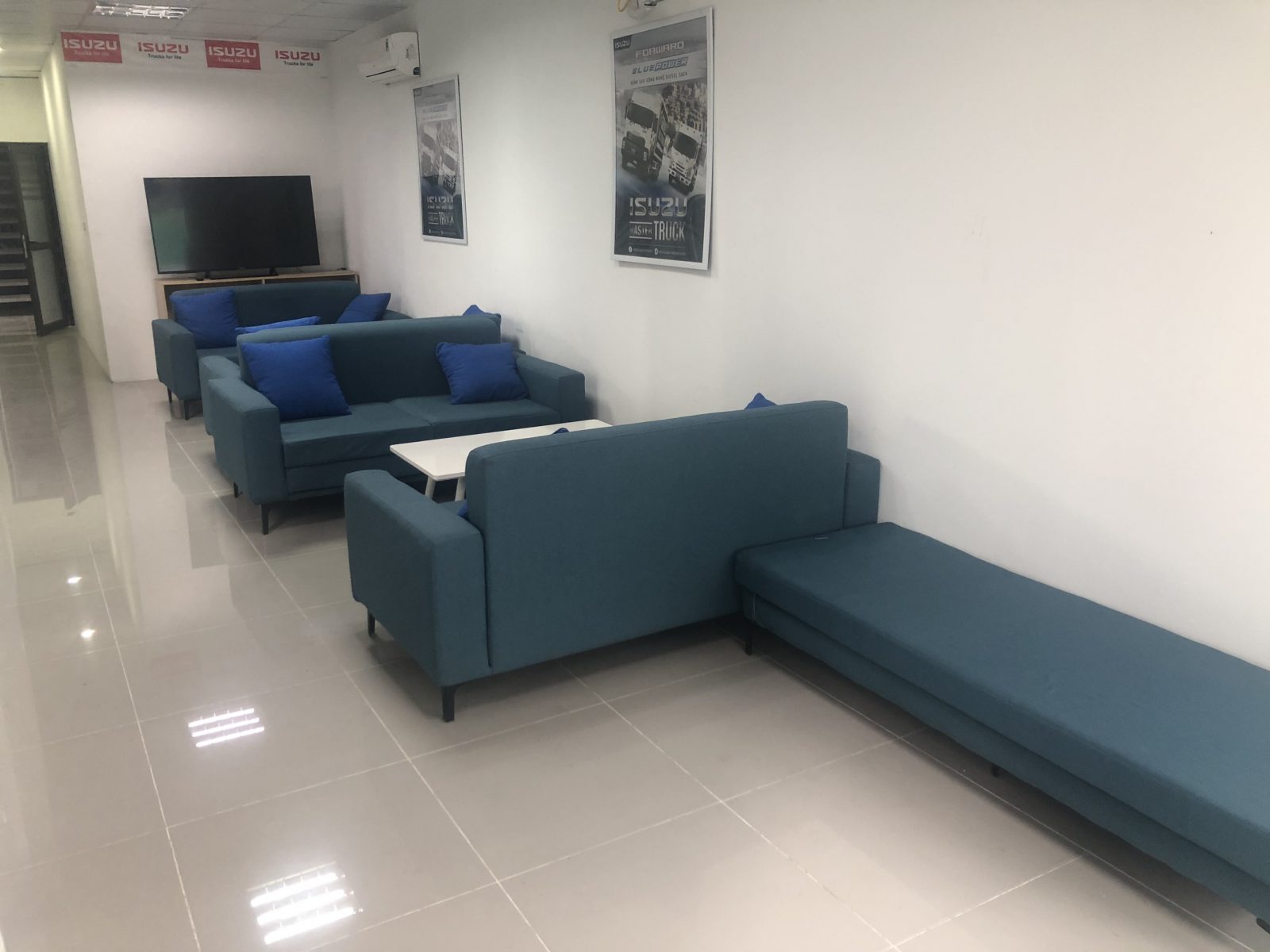 Comfortable lounge for customers
In addition to modern facilities, provide diversity of Isuzu products and reasonable service prices, i-Trucks An Phu Thanh has a staff of enthusiastic, creative and training by Isuzu's leading experts to bring the best service to customer.
Especially with its outstanding geographical advantages when located on a arterial road, which is conveniently connected to major roads in and out of Hanoi, i-Trucks An Phu Thanh will become a convenient location for Repair, warranty and after-sales service of customers in the North. i-Trucks An Phu Thanh and the system of i-Trucks dealer in Hanoi area in particular and the North in general will contribute to promoting the development of convenient and after-sales sales services, improving satisfaction of customers with Isuzu brand.