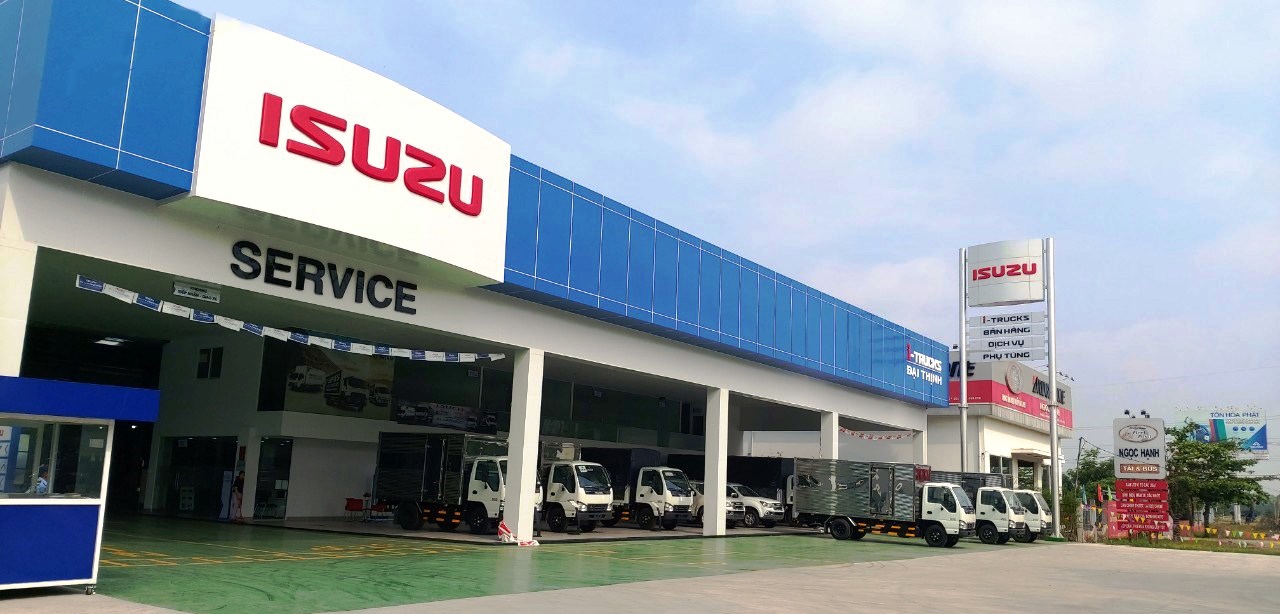 i-Trucks Dai Thinh is the only authorized dealer of Isuzu in Da Nang
Recently, according to our customers, there are some showroom in the Da Nang city area which are selling ISUZU products and providing maintenance and repair services for ISUZU's vehicle. However, this is not belong to ISUZU VIETNAM authorized dealer system. To avoid confusion and protect the interests of customers, ISUZU VIETNAM hereby announces:
Up to April 2020, DAI THINH AUTO JSC. (Hereinafter referred to as "i-Trucks Dai Thinh") with the following information is the only authorized dealer of ISUZU VIETNAM in Da Nang area.
Besides the system of authorized dealers of ISUZU VIETNAM published on the website:

demo.isuzucamphong.com

, ISUZU VIETNAM has no relationship of representatives, dealer, distributors, branches with any application in selling the Isuzu-branded products and provide Isuzu the maintenance service.
Authorized dealer of ISUZU VIETNAM will be updated regularly on the website: www.demo.isuzucamphong.com.
By this notice, ISUZU VIETNAM requires customers to contact the official dealer of ISUZU VIET NAM when having demand of ISUZU products and services to receive the full and legitimate benefits that an ISUZU customer have. ISUZU VIETNAM is committed to ensuring the interests of customers when buying vehicle and using genuine ISUZU after-sales service through the authorized i-Trucks dealer system of ISUZU VIETNAM.
i-Trucks Dai Thinh information:
Representative: Mr. Phan Tuan Dung (General Director)
Address:  Lot 1, Highway 1A, Qua Giang Hamlet, Hoa Phuoc Commune, Hoa Vang District, Da Nang City
Sale hotline: 0905.700.788
After-sale hotline: 0906.574.578
Website: http://daithinh-isuzu.com.vn/
Facebook: https://bitly.com.vn/ikuOw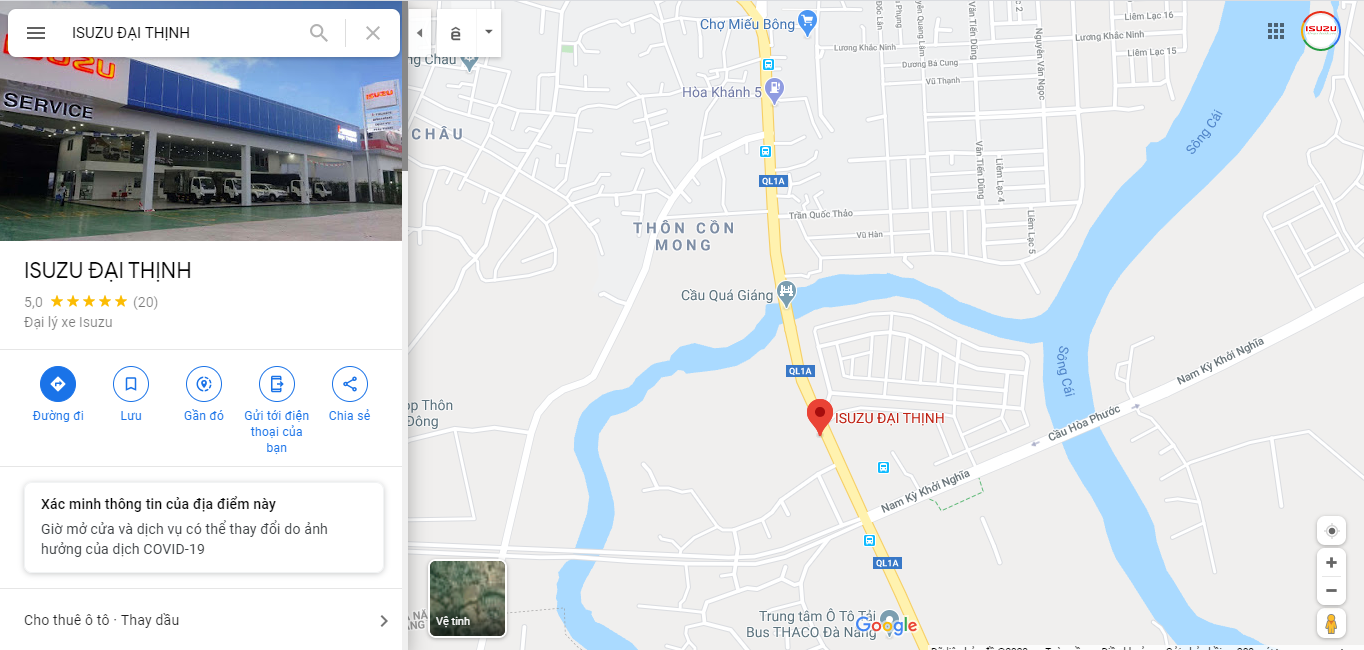 Guild map here
In April 2020, i-Trucks Dai Thinh officially became an authorized dealer of ISUZU VIETNAM in Da Nang, continuing its mission of providing 3S services with functions including: Sales; Service; Spare Parts to provide optimal and quick service for customers.
i-Trucks Dai Thinh was built with an area of ​​about 4,000 m2 and owns a 2-storey service workshop model which was first applied to Isuzu Vietnam's truck dealers. With modern equipment and professional staff, i-Trucks Dai Thinh will give customers the best experience.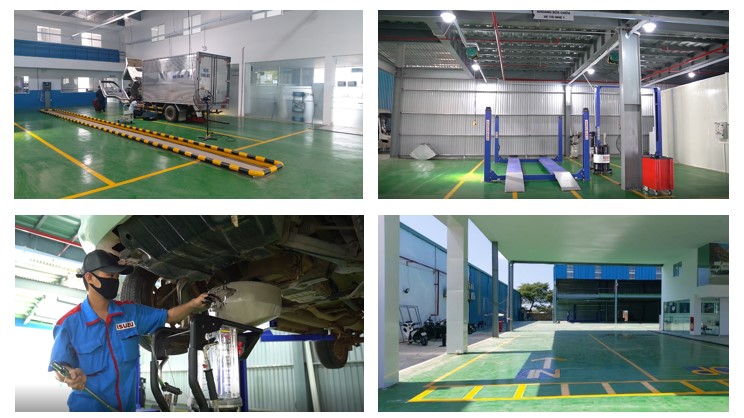 Service workshop is equipped with modern equipment
To avoid confusion, customers can view the map instructions at: https://www.google.com/maps/place/ISUZU+%C4%90%E1%BA%A0I+TH%E1%BB%8ANH/@15.9673336,108.1973932,14.21z/data=!4m5!3m4!1s0x0:0x9b848331ae9c8acb!8m2!3d15.9687341!4d108.2098069
Or call the hotline: 0905.700.788 for instructions and make an appointment for a test drive / car purchase / warranty / repair.